On the 1st of May 2010 Diggers K9 Education was visited by the Channel 9's Talk to The Animals crew. Dr Katrina Warren interviewed us and even had a go at working our beloved Rosie. The show will be aired 24th July 2010 at 4.30pm. Stay
tuned to this website or the Talk To The Animals web page.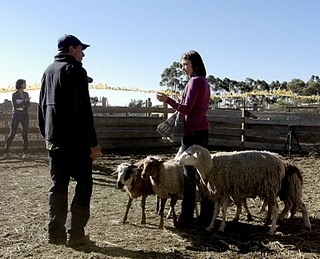 Dr Katrina Warren getting a lesson from Dave.
Categories: None