Must be something special in the water at Diggers K9 Eductaion. All three place winners were familiar faces at Diggers K9 Education. Only two weeks prior to the event they were all herding the same sheep here.
The steepest hill in Casterton, aptly named "Toorak Hill" was the site for the Kelpie Hill Climb. The place winners were;
1st Adam Ward with Aussie in a staggering 31.40 seconds
2nd Shane Beauglehall with Dusty 32.89 seconds who also came 2nd in Triathlon Event
3rd Geoff Burling with Rosie 33.25 seconds who came first in Triathlon event
Congratulations to you guys, WELL DONE!.......maybe it's the Diggers' sheep that hold the secret, "bah ram ewe"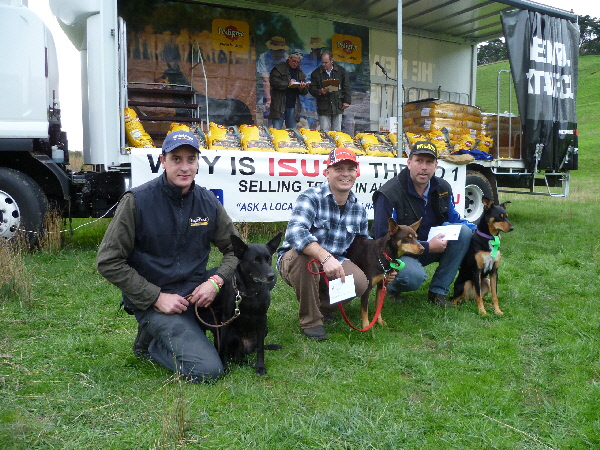 Hill Climb 1st Adam with Aussie (centre) 2nd Shane with Dusty (right) 3rd Geoff with Rosie (left)
Categories: None